This post may contains affiliate links. If you choose to purchase after clicking a link, I may receive a commission at no extra cost to you.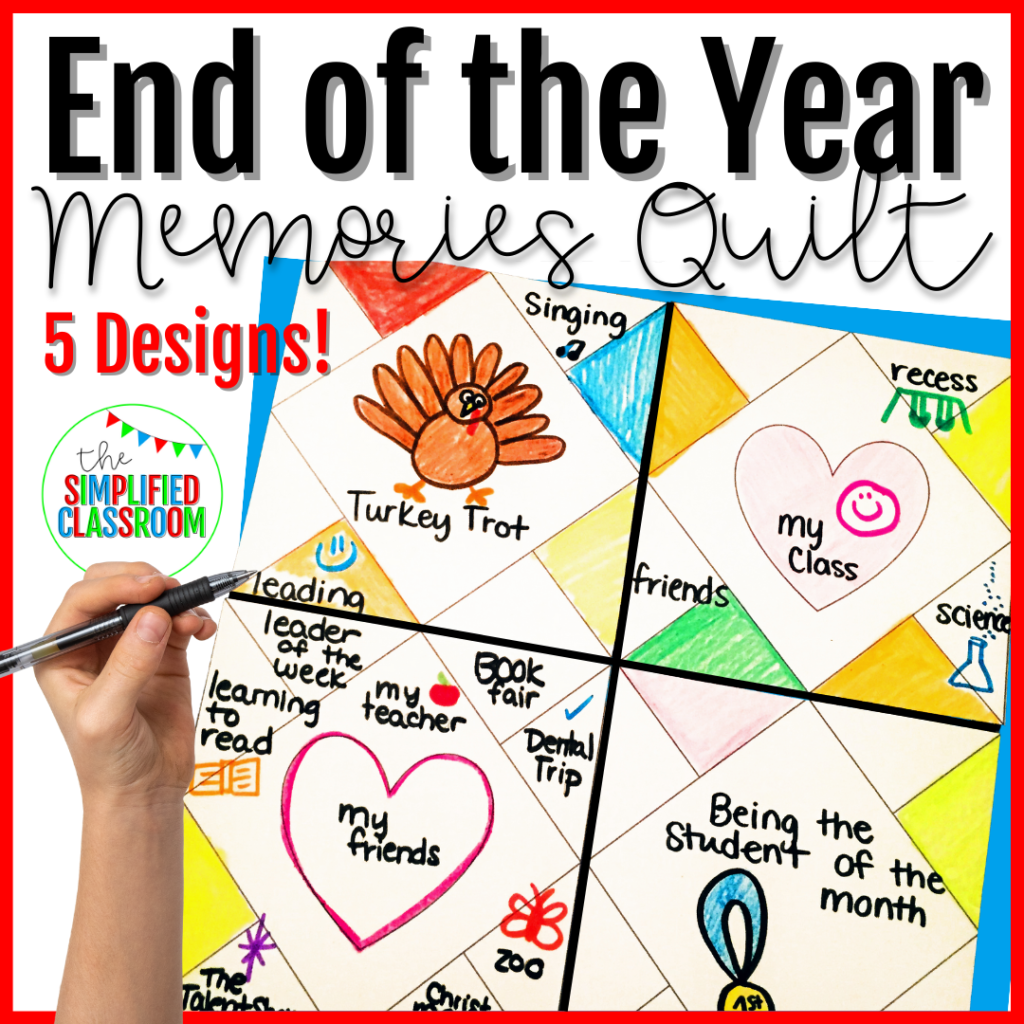 The Activity:
Nothing is more sentimental than creating an entire class quilt together! Have each student design their own piece that is meaningful to them, and the tape or tie all of the pieces together to form one giant quilt! This is a great end of the year activity to display memories, and there is also a "kindness" quilt version included!
Getting Ready:
First, purchase this teaching resource in our SHOP or on Teachers Pay Teachers. Then, print out your chosen pages on cardstock— it will hold up much better! You may also want to locate a hole punch and some yard or ribbon if you truly want to string it all together when your class is done!
Make it Fun:
Turn on some music, and have students color, label, write, and draw pictures of all of their favorite moments from the school year. Students can share their memories and reflect on things you may have forgotten about.
Our Collaborative Class Mosaic / Quilt is another great option if you want to go for more of an artsy vibe! It's available in our SHOP and on TPT as well!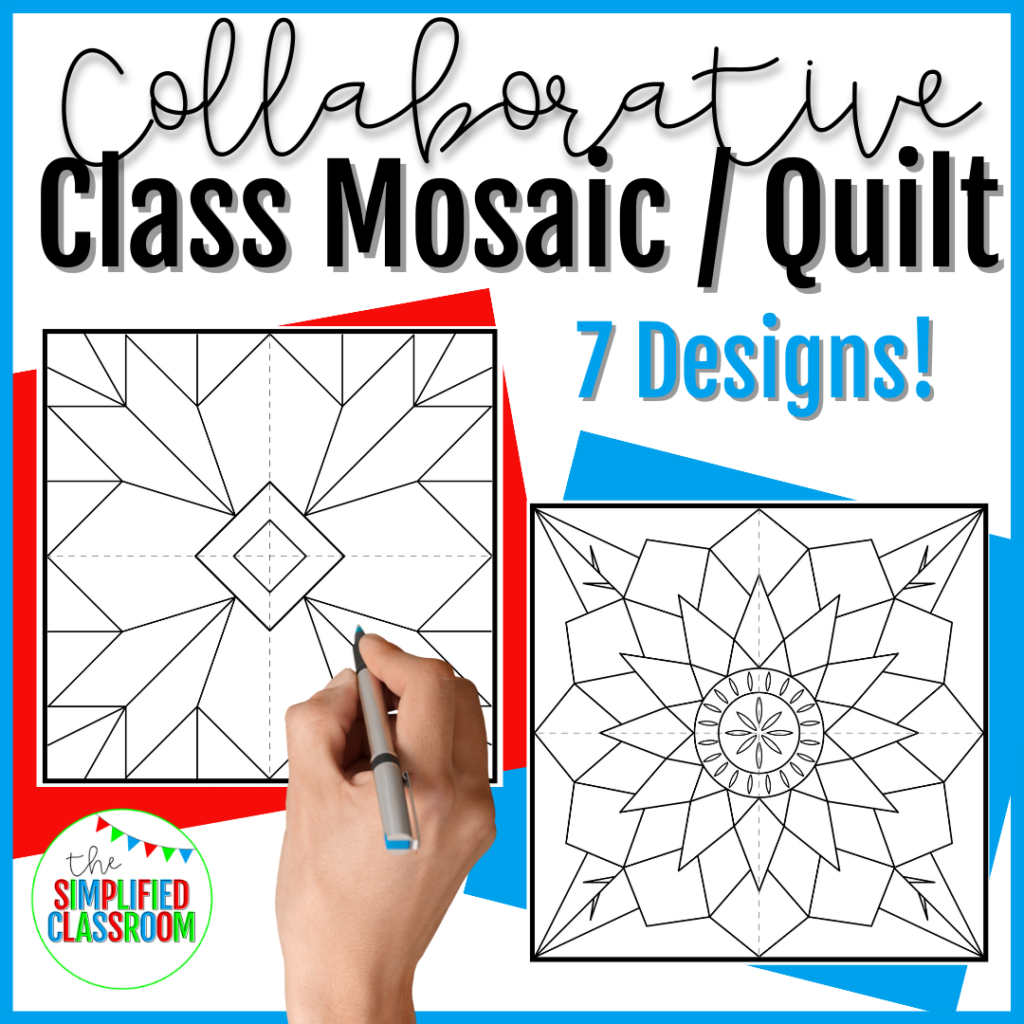 Writing Tips:
No matter what projects you go with for the end of the year, just know that it's crazy for everyone! It's OK to prioritize and execute the essential things and just have your students doing a lot of cleaning, organizing, and recess! Don't expect yourself to plan perfect lessons up until the last day and then stay after school or even WORSE– come in during the summer to do all the things you need to do!
Ready to download our End of the Year Quilt on Memories? Simply click on the blue button below to be redirected to our TPT Store!

Happy Teaching!
I would love if you left a comment with your plans for celebrating the end of your school year & if you use anything I've created– tag me on Instagram!