This post contains affiliate links.
WE GOT A TEPEE! That's in all caps because I think I love it as much (maybe more?) than my first graders do! Anyways, we got the tepee through a very generous donor who is a friend of mine. I babysat her daughter while I was in college and she donated money for my first year classroom– she's a total saint, and she understands that kids benefit from re-arranging a learning space and from new and exciting additions!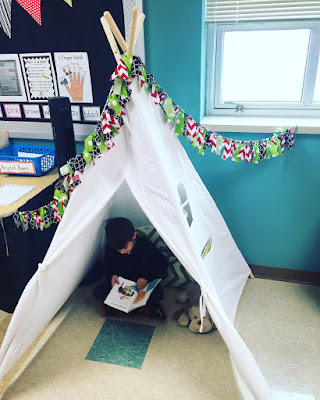 I have class "jobs" in my classroom, but a few of them are more like privileges! Getting to sit in the tepee is one of those privileges, along with doing our student-led math calendar on the SMART board. We have a "Tepee #1" person, and a "Tepee #2" person. Obviously, #1 gets first choice of the tepee, but the #2 person can be in there if the first student is gone, at the teacher table, or if they lose their privilege.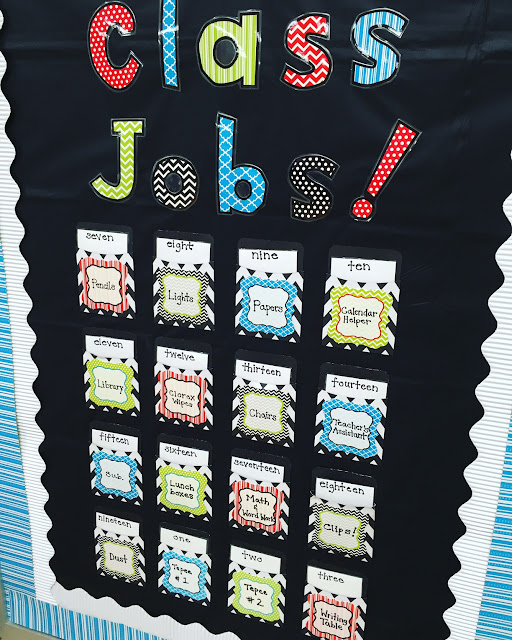 I originally had my eyes on a chevron tepee, but I decided that might be a little much, so I went with this white canvas one! The reviews were good, and it shipped SUPER fast. Likewise, I knew I could figure out something to add to it to give it more color. You can find the exact tepee
HERE
on Amazon . It's currently listed at 89.99 and the colorful fabric triangle banner shown in the picture was included (I just haven't decided what to use it for yet)!
A closer look: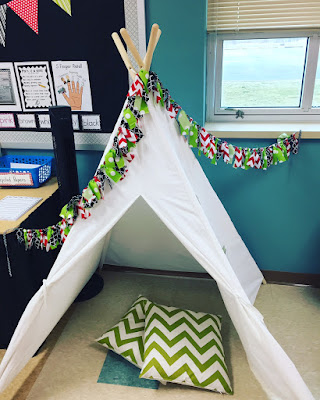 I got these pillow covers for $5 each at Hobby Lobby!
(You know I used that 40% off coupon)!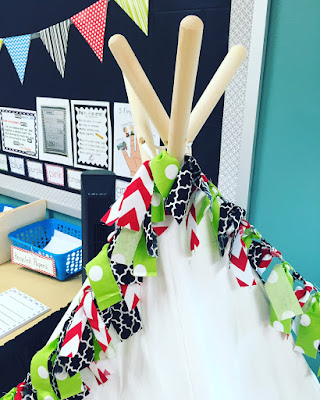 The 3 fabrics shown are also from Hobby Lobby! (They are always 30% off)! I just cut them into strips and looped them around grey rick rack– it's super easy!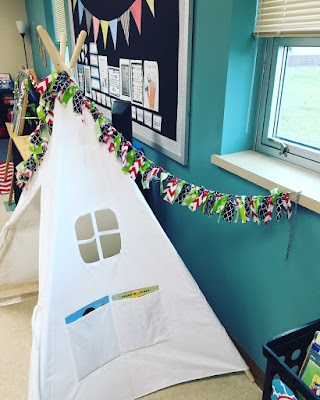 Another reason I chose this tepee is because I can always see students when they are inside (very important for the first grade rascals I round up every day)! There are ties to tie back the front flaps, and it also has a cute window and two pockets on the side. I've put two books in the pockets that I am recommending to my kiddos for Black History Month.
If you're interested in a tepee, but not brave enough to tackle white (I don't blame you), here are some other great reading spots you may consider for your classroom!!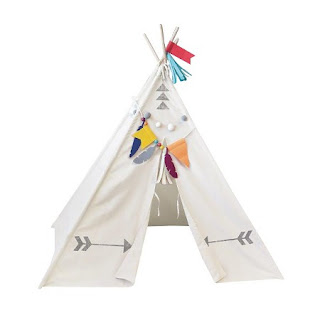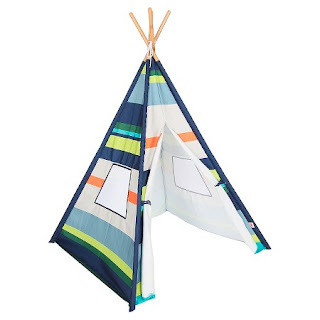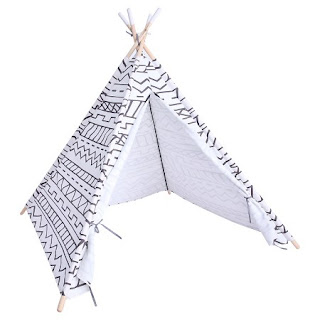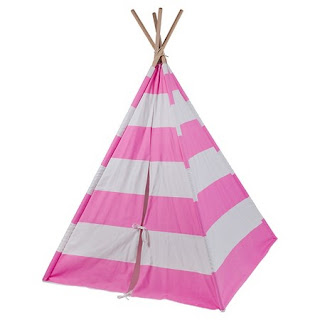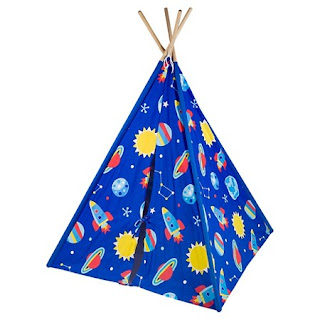 I hope you enjoyed reading about my new tepee and looking at all the other cute ones out there! Let me know in the comments if you have any creative reading spots in your room!