This post contains affiliate links.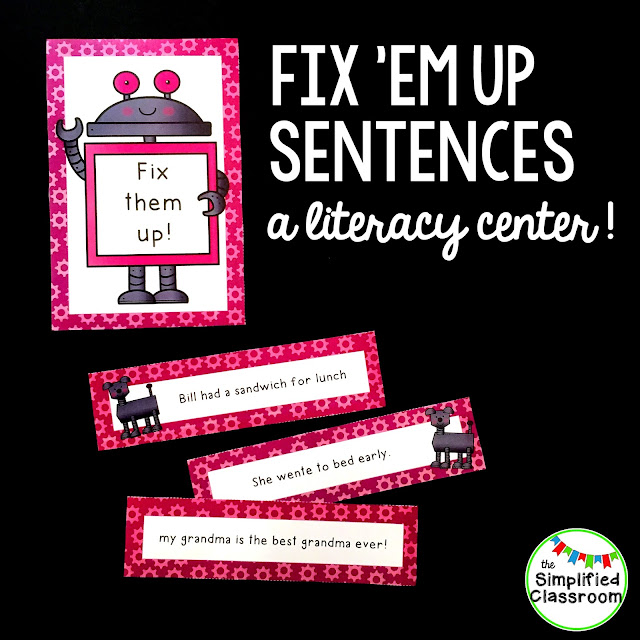 Each day, my first graders complete a few hands-on
literacy activities
during our reading rotations. Students get to choose what they work on, and I even have some kiddos who take centers home a few nights a week to do for fun with their families– it melts my teacher heart!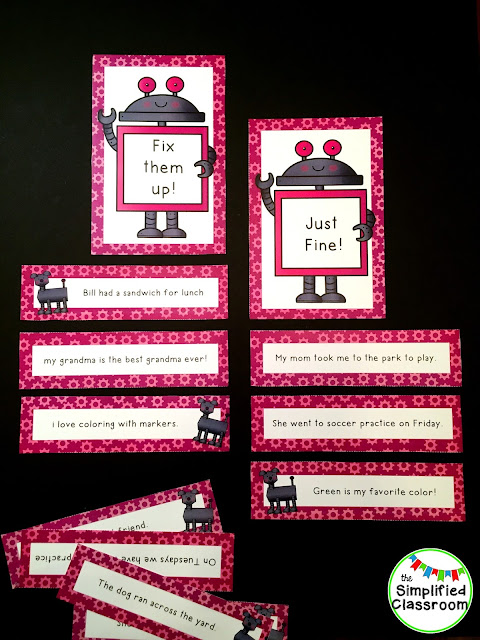 Fix Em Up Sentences
For this grammar activity, students must read each sentence strip and decide if it needs to be fixed or if it is just fine!
Then, students sort the sentences into piles. They will need to be on the lookout for capitals at the beginning of each sentence, as well as punctuation at the end. There is also one sneaky sentence that is a bit tricky because there is a
sight word
spelled wrong!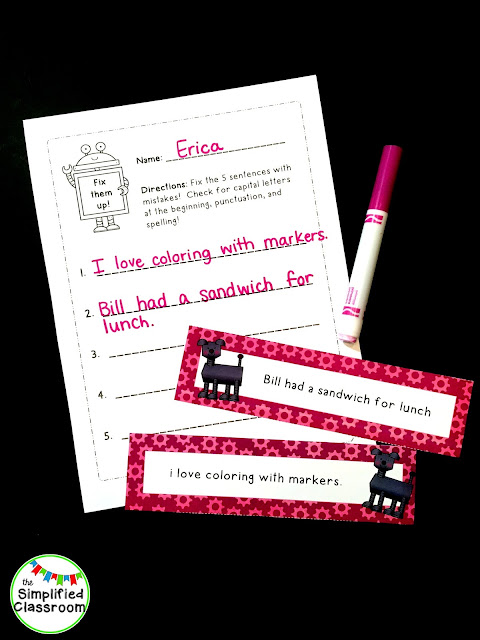 After reading and sorting, the last thing to do is the FIXING! Students will look closely at the five sentences with a mistake and then re-write them correctly on the included recording sheet. It's that simple!
Students will work on reading, attending to the features of print, grammar, and writing!
Grab Your Copy
Want to download this literacy center for your kiddos? Simply click the blue button below!

You might also like this awesome pack of rhyming activities: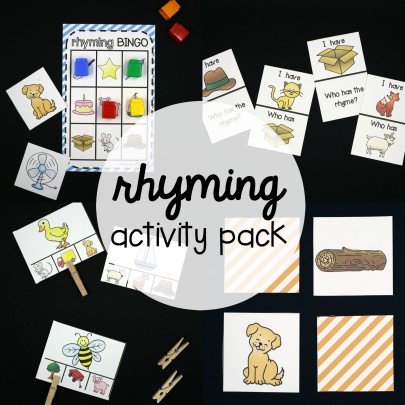 Then, check out hundreds of more ideas on my Pinterest boards!
Happy teaching!