This post contains affiliate links.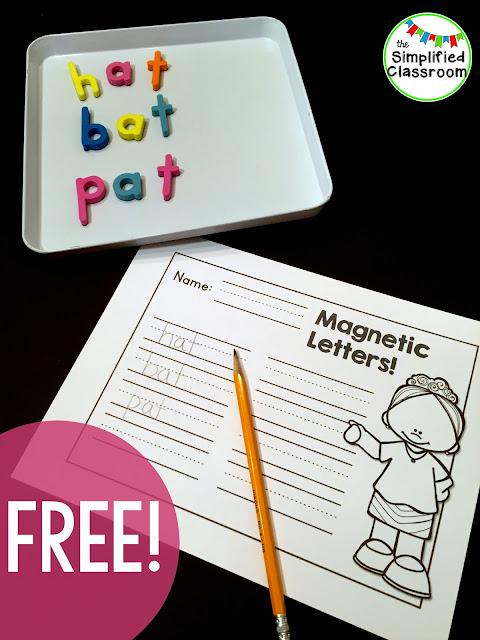 When I teach my first graders in guided reading groups, we almost always start out word work with
magnetic letters
. I have my
metal stove burner covers
prepped ahead of time with magnetic letters so all my students have to do is "pull down" the letters needed to make a word.
For example, we might do: at, bat, hat, chat
Because they are so familiar with building words with
magnetic letters
, I decided to make a "permanent" literacy center for my students to use ALL YEAR LONG!

All I did was fill up one of our latching center boxes with a few stove burner covers, magnetic letters, and recording sheets!

Because my students simply build the "words of the week" off our front board, nothing has to get swapped out for the rest of the year. All I really do is copy more recording sheets when they run out.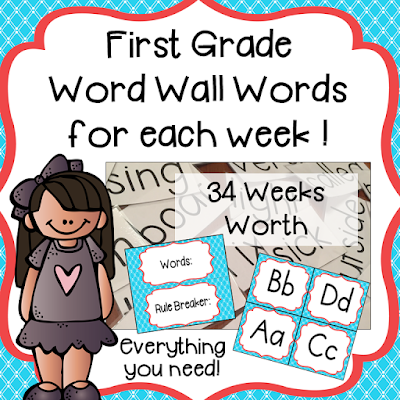 (Click on the picture above to see the words I use each week! It's just $2 on Teachers Pay Teachers)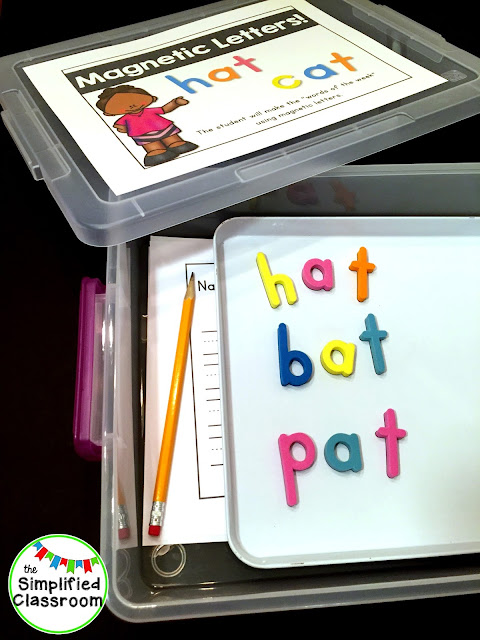 *Quick tips:
I always draw an "X" in highlighter on the original recording sheet so my students know to bring it up to my desk for me to make more copies when the box runs out.
I laminate the "cover sheet" and Velcro it to the outside of the latching box so that students can see what the literacy center is and read the directions for themselves!
I only have two stove burners in the box because only two kiddos can do this center at a time. (It can get a little hectic sharing the magnetic letters with more students)
Get a 6 pack of latching boxes and a 100 pack of storage bags:
This literacy center stays out all year, but the other centers I have out are swapped every week or so. When centers are not "out" for students to use, I store them in
10×13 clear baggies that actually zip
(as opposed to Ziplock gallon baggies that are too short, unfortunately!)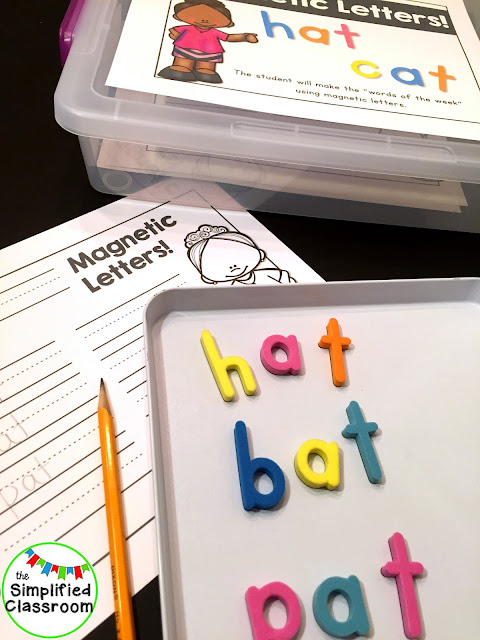 That's it! This literacy center is fairly simple, but there is something SO MEANINGFUL about students building words out of magnetic letters. This center allows them to do something hands-on while practicing our classroom words of the week!
Need magnetic letters??? Grab some from Target!

Download this BLOG EXCLUSIVE FREEBIE by clicking the blue button above, and then check out these other magnetic letter activities for kids: