This post may contains affiliate links. If you choose to purchase after clicking a link, I may receive a commission at no extra cost to you.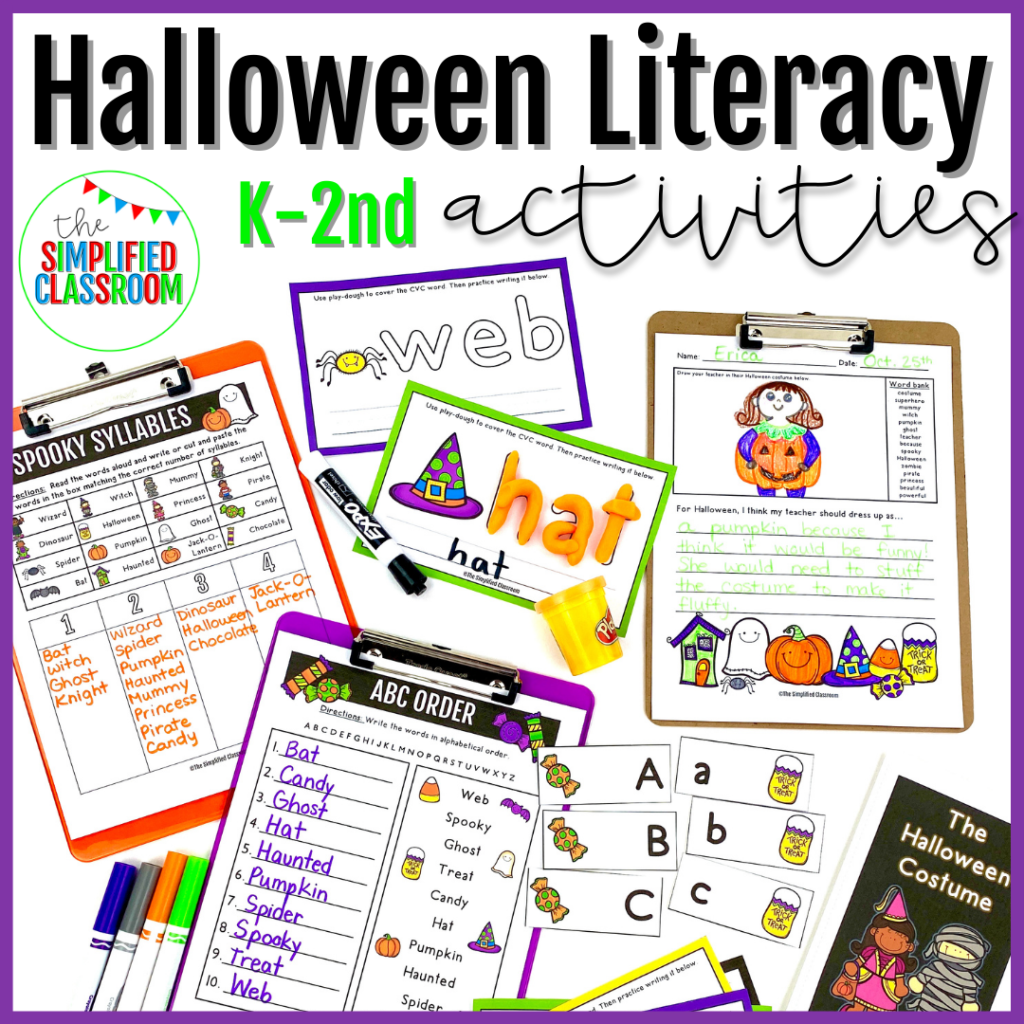 The Activity:
Elevate the excitement with our "Halloween Activities for Reading, Writing, and Letter Play Dough CVC Word Mats"! Transform your literacy lessons into a spook-tacular adventure as you infuse the Halloween spirit into reading, writing, and center activities. Whether you want a full day of Halloween fun or just a sprinkle of spooky in your regular plans, this pack has you covered with a range of engaging activities!
Getting Ready:
First, purchase this teaching resource in our SHOP or on Teachers Pay Teachers. Then, print out your desired pages. You may also want to laminate some of the pages so you are able to reuse them over and over again! Another helpful timesaver would be to have the cards cut out beforehand for the Upper & lower case letter matching activity. You will also need some play dough for the CVC play-dough word building mats activity!
Place the pages in a center with additional materials for your students to play, learn, and celebrate this spooky time of year!
Make it Fun:
Turn on some halloween music, and have students scan the room to find a center that peaks their interest! If you're feeling up to it, deck out your classroom with Halloween-themed decorations like spider webs, jack-o'-lanterns, and bats. Let the room reflect the spooky spirit of the season. You could also prepare Halloween-themed snacks or treats. You can have a "witches' brew" (punch) or "monster munch" (trail mix) day.
Our Fall Play Dough Mats for Fine Motor Center FUN is also a Must-Have for your fall toolkit! Elevate your fall-themed fine motor centers with our Fall Play Dough Mats! Watch as little hands sculpt their way through colorful leaves, pumpkins, and more, enhancing fine motor skills while sparking creativity. It's available in our SHOP and on TPT as well!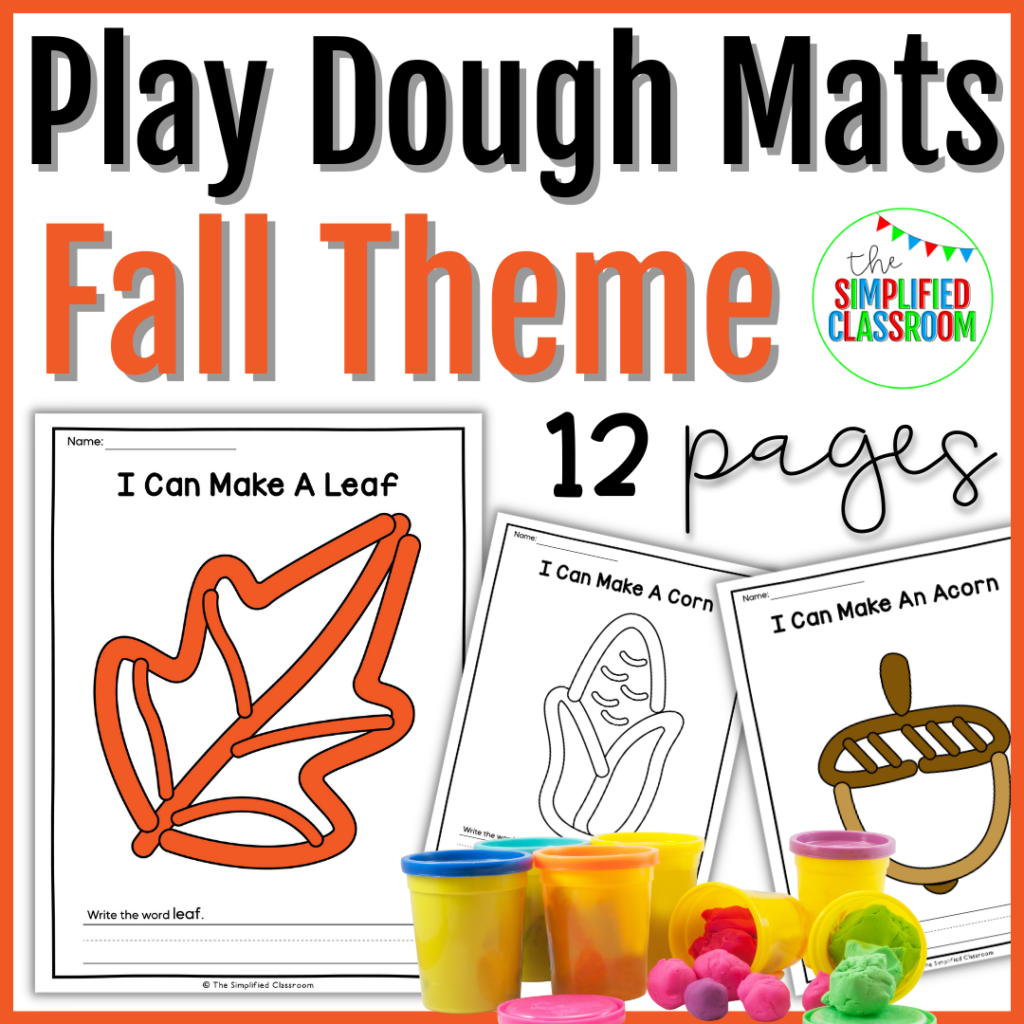 Writing Tips:
Dive into the Halloween spirit with our FREE Pumpkin Writing Paper Activity! Encourage young writers to share their imaginative pumpkin decorating ideas. Perfect for "pumpkin week" or any Halloween-themed classroom activity, it's a fantastic way to inspire creativity and capture your students' unique flair!
Ready to download our Halloween Activities for Reading Writing Letters Play Dough CVC Word Mats? Simply click on the blue button below to be redirected to our TPT Store!

Happy Teaching!
I would love if you left a comment with your plans for celebrating this Halloween season & if you use anything I've created– tag me on Instagram!