This post may contains affiliate links. If you choose to purchase after clicking a link, I may receive a commission at no extra cost to you.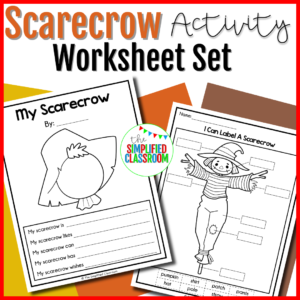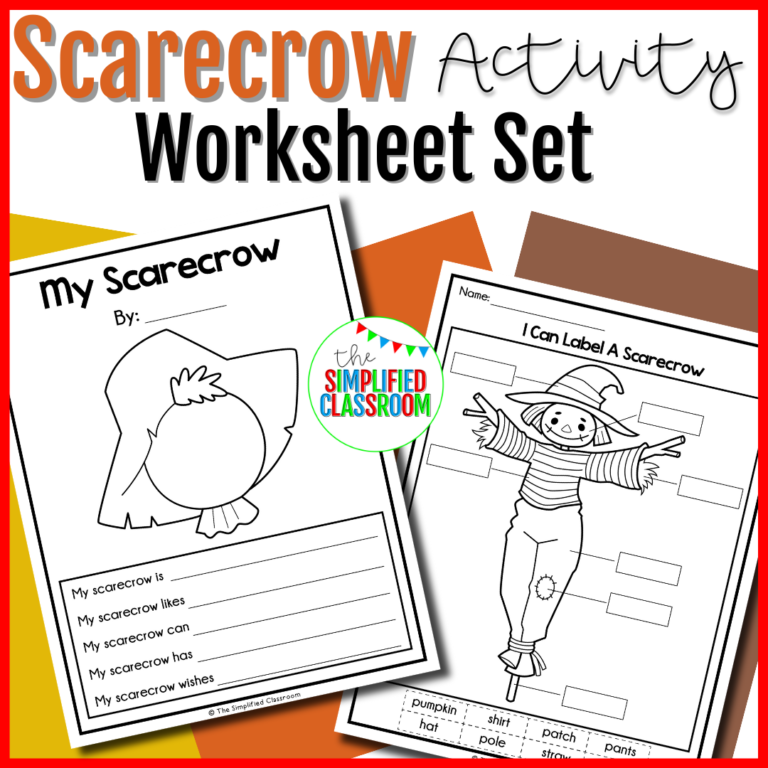 The Activity:
Our Scarecrow Activity Set is the ultimate fall-themed educational resource that will add a touch of autumn magic to your classroom this Thanksgiving season! From enhancing fine motor coordination with connect-the-dots exercises to sparking creativity through coloring activities, it encourages visual recognition and problem-solving with part identification tasks. It also challenges vocabulary and cognitive skills with word searches, fosters dexterity and creativity through cutting and pasting activities, and promotes language development and self-expression with a writing component. Create a dynamic and engaging fall learning experience in your classroom!
Getting Ready:
First, purchase this teaching resource in our SHOP or on Teachers Pay Teachers. Then, print out your desired pages. You will need to have available writing tools, scissors, glue, and any specific materials like dot-to-dot markers or word search tools. Create a quiet, organized learning space, and familiarize yourself with the worksheet instructions to provide clear guidance to your students. With these essentials in place, you're all set to embark on a fun and educational autumn journey with your class!
Place the pages in a center with the additional materials for your students to play, learn, and celebrate this festive time of year!
Make it Fun:
To add some more fun to the lessons, encourage creativity and engagement, let students choose their favorite autumn colors for coloring activities and turn connect-the-dots into a guessing game. Encourage storytelling during part identification and make word searches a friendly competition. For cutting and pasting, let students design their scarecrow, and in the writing exercises, they can create an autumn-themed story or poem. With a dash of imagination and interaction, this lesson becomes an unforgettable autumn adventure!
Our Fall Themed Place Value Math Worksheets are also a Must-Have for your fall and Thanksgiving themed toolkit! Engage young minds with seasonal math worksheets that make learning numbers a breeze. Watch their understanding of place value grow as they have fun with these autumn-inspired worksheets! It's available in our SHOP and on TPT as well!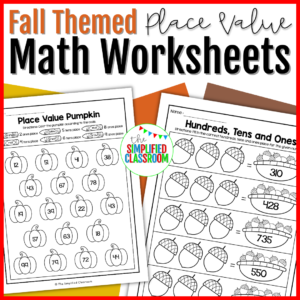 Writing Tips:
Gobble up some creativity with our Thanksgiving Themed Writing Prompts! Inspire young writers to give thanks through their words and explore the spirit of the season. Perfect for sparking imaginations and fostering gratitude.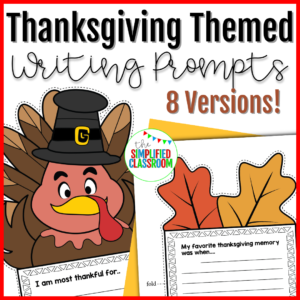 Ready to download our Scarecrow Activity Set? Simply click on the blue button below to be redirected to our TPT Store!

Happy Teaching! 
I would love if you left a comment with your plans for celebrating this Thanksgiving season & if you use anything I've created– tag me on Instagram!